Plumeria's Bedlington Terriers
Address: Refrancore (AT), Italy
Alice mobile: + 39 347 9230352
info@plumeriasbedlingtons.com
INTERESTED IN BEDLINGTONS?
We love giving the gift of an equilibrated companion to loving families. If you're interested in adopting one of our puppies, or would like to know more informations about the breed, feel free to contact us thru mobile phone or a first approach by email if more suitable to you.
Please include a little bit about yourself and your family, and what or who you're interested in and we will do our best to make you happy.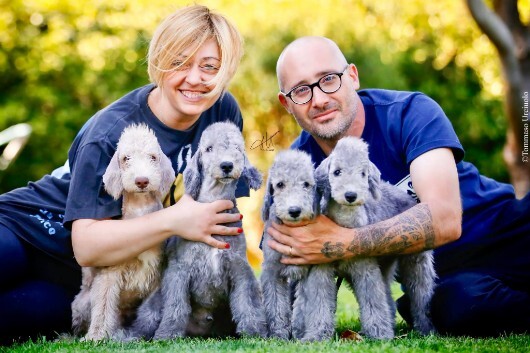 Alice's friends
Gabriele and Silvia share the same passion with our Alice!